Here's some flowers that were blooming. Love that stuff still blooms in the winter here. Even if my allergies kill me.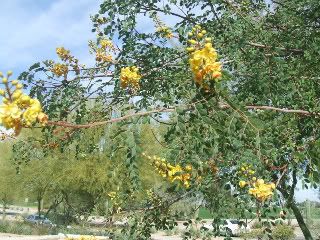 A close up of one of the flowers.
Not sure what these are, but I see them everywhere and they looked cool, so...
A further away view than I would have prefered of South Mountain.
Well, I made an attempt at going on a hike today to get some good pictures but thanks to my sense of direction (or lack of) I couldn't find the turn off for the trailhead. So instead I just wandered around the neighborhood and took some pictures of the area around there. Still pretty, even if it wasn't on a mountain.
Current Mood:

nervous