here's the first one, it's the view outside my front door. I still have yet to try the pool though.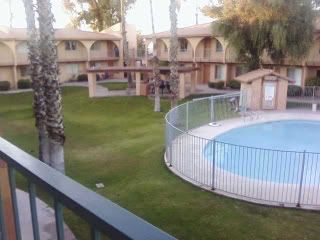 This is the kitty I always see around our area of the complex. The neighbor named him Smokey.
Aaaaand...I saved the cutest for last. I went into the bathroom and opened the cabinet to get some toilet paper and saw this: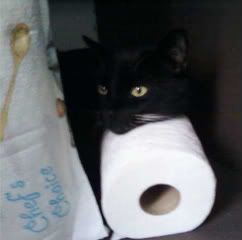 Can't take the roll away from the kitty.
For today's post, I actually went outside for a little bit and got a couple pictures, so...
Current Mood:

good